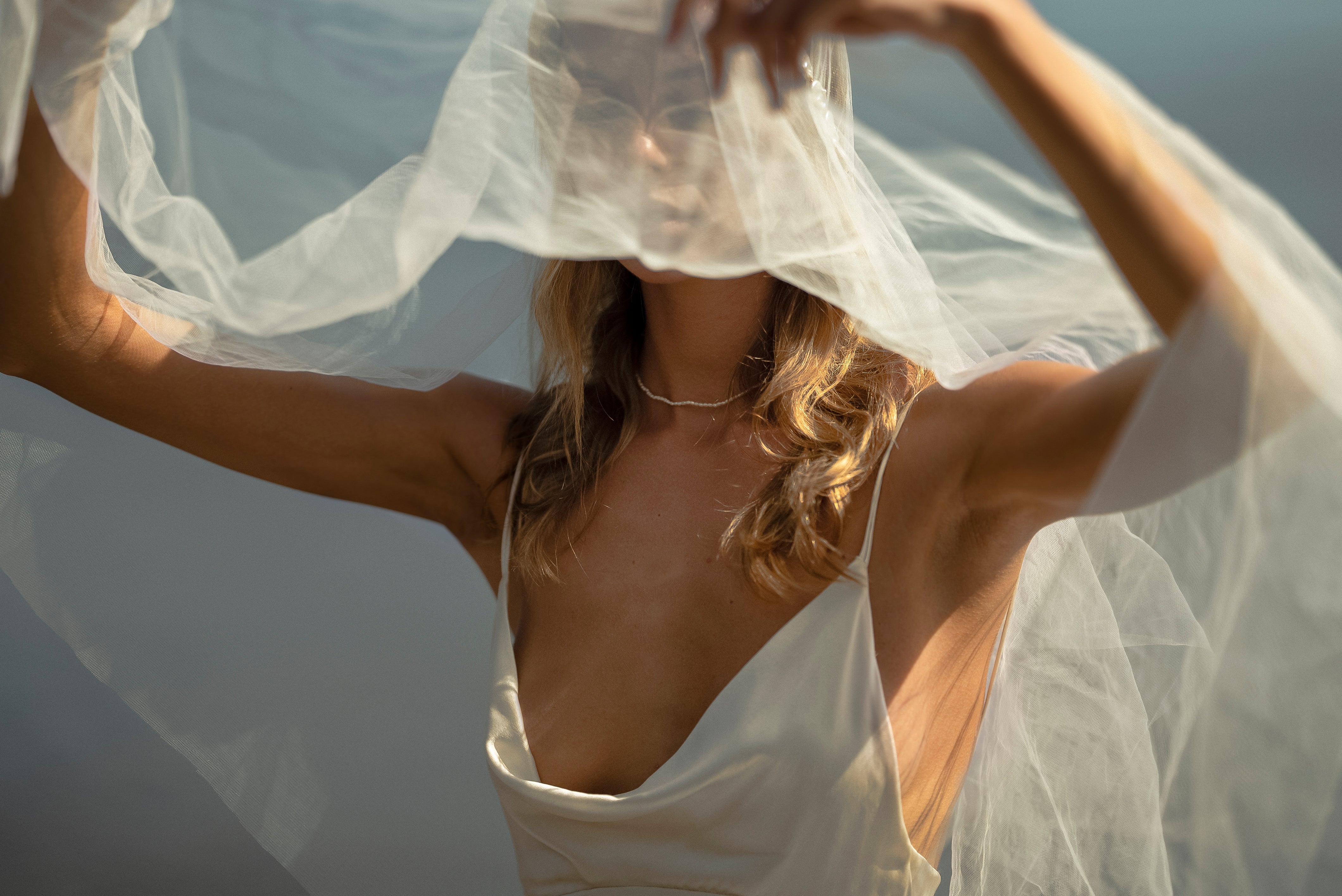 Olamii X HARTA
With the world finally able to sigh a breath of relief, the hearts of idyllic islands that were once sought-after wedding destinations, are beginning to beat again.
After 20 months of struggling and wondering when their infamous sun-soaked shores would re-open, a refreshed and revived Bali is now ready to welcome you on your special day.
Whether you're seeking dramatic volcanic backdrops, secret jungle hideaways, world renowned rice terrace views or Instagram worthy coastlines, Bali has it all. Effortlessly providing couples with the most perfect and memorable setting for intimate elopements or romance-filled declarations of love in front of family and friends.
As you allow the island of the God's to set the scene and hold you in its warm embrace on your journey towards the big day, why not turn towards talented Bali-based designers to get you wedding ready and add personalised finishing touches to your bridal look?
Passionate about even the smallest of details, Olamii is a luxe jewellery brand that creates tomorrow's classics for today's women. Founded by Ukrainian-born Ola, each piece is carefully designed and handcrafted to echo her love for the ocean and island life.
Olamii Bridal speaks to the modern bride. It's a collection abundant with pieces that follow the delicate contours of the body, accentuate the natural beauty of women, and emphasise the strength and femininity of the brides Ola designs for.
Each piece is designed to stand the test of time, using only the finest materials, such as gold vermeil, in place of cheaper, less durable alternatives, meaning you'll have a wedding treasure to carry and appreciate long after the occasion is over.
With Bali opening its arms to tourists once again, there's no doubt that, with Olamii, tomorrow's brides will be taking those all-important steps in breathtaking style.
Jewellery: Olamii
Bridal Gowns: HARTA https://www.harta.com.au/
Art Direction: Ola Nechyporenko
Model: Milena
Photographer: Olya Vasileva
Words: Victoria Statford
Interview with Tarah Rodgers - Olamii muse What is the most spontaneous thing you've ever done? I made the spontaneous decision to come to Bali from NYC in March right before the US was going into...
Read more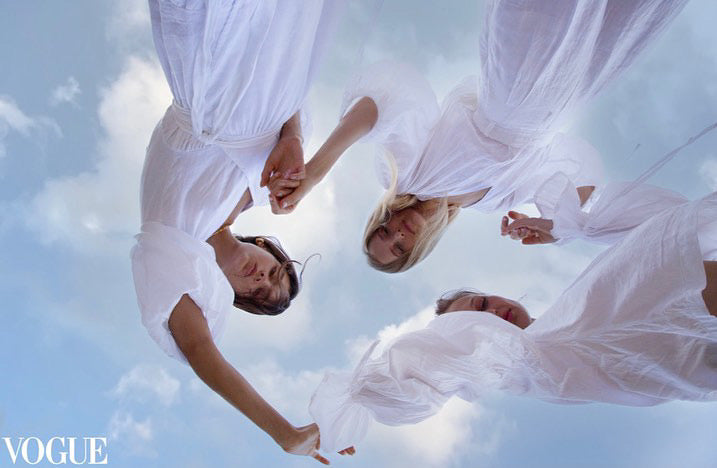 BEAUTY FOR UKRAINE featured in VOGUE
With the unthinkable unfolding in their homeland, Olamii owner, Ola, gathered a group of fellow Ukrainian women to raise awareness and money for their country and people. As a prayer for peace, t...
Read more